Art and Clay Studio LLC

Art Fun for the whole family

8815 Bridgeport Way SW

Lakewood WA, 98499

253-588-4400

Hours:

Closed Monday

OPEN Tuesday-Saturday 11am-7pm 

Sunday 11am-5pm

Owner

Cheryl Johnson

253-588-4400

Last updated: December 9, 2019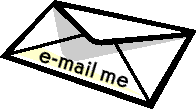 Paint on Tuesdays

and get

10% OFF

(Does not include Birthday parties or party room parties)

​I hope everyone had a wonderful Thanksgiving. I want to let everyone know I've sold Art and Clay Studio. I had a stroke 2 years ago and it has made it difficult to do a lot of things I have loved to do around the shop. Jenesi has been a lot of help running the shop for me. God has a plan and I know it's good. I have sold the studio to Cheryl Johnson, who loves the shop the way it is. She does not plan on making any changes. She takes over on December 1st. Jenesi will still be working with Cheryl. I want to thank all our customers for the best 11 years since I have owned it. I have loved watching you and your families grow. I will miss you all. God bless you and have a Merry Christmas and a wonderful New Year. ~ Nicolle

2019 HOLIDAY HOURS - CHANGES and CLOSURES

LAST DAY to Paint to guarantee your item will be fired in time for your Christmas Gift Giving is TUESDAY DECEMBER 17th !!

We Will OPEN on MONDAY December 23rd for pick ups only, from 11am to 4pm 

CLOSED Tuesday Dec. 24th - Christmas Eve

CLOSED Wednesday Dec 25th - Christmas Day

CLOSING EARLY Tuesday Dec. 31st at 4pm - New Years Eve

CLOSED Wednesday January 1st - New Years Day